It's A Whole New World!
by Jeff Jeffries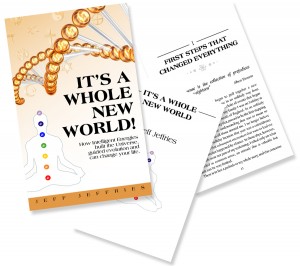 Healer Jeff Jeffries' own entertaining account of Intelligent Energies – the driving force of the universe you can use for yourself!
True, human and life-changing – reads like rich and rewarding after dinner conversation!
'Fascinating – I could not put it down; it made me late twice in one day!

'I am reading and thoroughly enjoying your book. Really is a brilliant book.'
'A brilliant book – my best read of the year!'
We neutralise geopathic stress using the highly successful
remote clearance technique
that
Jeff Jeffries has developed over his twenty years as a healer and dowser.When you order our service to clear geopathic stress we will dowse the property before and after our treatment. We forward both readings to you with our certificate that the property has been cleared.
Price: All domestic property £35.00